Capitol Tours:
Sunday, December 10, 2023
Due to unforeseen circumstances, there will be no Capitol Tours offered after the 11:00 a.m. tour this Sunday. We apologize for any inconvenience.
The Capitol Tour Guides
Your safety is important to us. We ask that you comply with the following guidelines.
Tours fill quickly. We recommend scheduling in advance. Walk-ins are welcome according to availability.
Arrive 15 minutes prior to your tour time and check in with the guide at the information desk.
Our tours are limited to 40 guests total per tour. Book your tour online at www.pacapitol.com. You may now book one year in advance.
As a reminder self- guided tours are not permitted weekends and holidays.
Sincerely, the Capitol Tour Guides.
Kids' Corner
Other Activities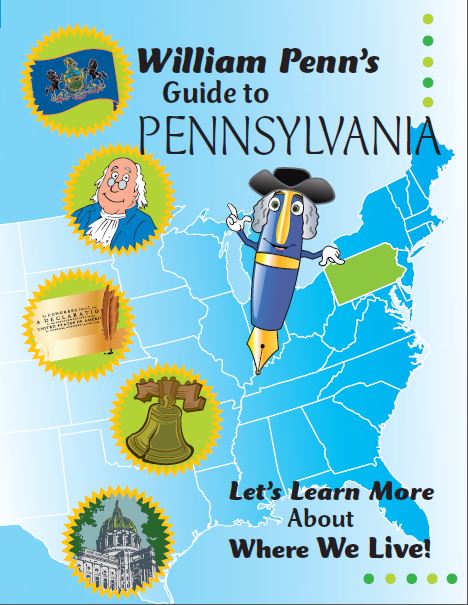 William Penn's Guide to Pennsylvania
Guided by Ben Franklin and William Penn, this workbook will help you learn a little about our great state and all the things that make it so special. In this book, you will find games, puzzles, word searches and other fun activities that will also teach you more about Pennsylvania's history, government, and geography.
Pennsylvania Activities
A fun way for children to learn about law-making in Pennsylvania. This book includes fun activities and worksheets to learn about how laws are made in Pennsylvania.