Capitol Tours:
Sunday, December 10, 2023
Due to unforeseen circumstances, there will be no Capitol Tours offered after the 11:00 a.m. tour this Sunday. We apologize for any inconvenience.
The Capitol Tour Guides
Your safety is important to us. We ask that you comply with the following guidelines.
Tours fill quickly. We recommend scheduling in advance. Walk-ins are welcome according to availability.
Arrive 15 minutes prior to your tour time and check in with the guide at the information desk.
Our tours are limited to 40 guests total per tour. Book your tour online at www.pacapitol.com. You may now book one year in advance.
As a reminder self- guided tours are not permitted weekends and holidays.
Sincerely, the Capitol Tour Guides.
Teachers' Tools
Listed below are links to information or printable publications that you may find helpful, whether you're planning to visit the capitol or teaching Pennsylvania history.
Activities during your visit
Moravian Mosaic Tiles
The Moravian mosaic tile floor of the Pennsylvania State Capitol has close to 400 picture tiles. The tiles pictured on this flyer are all located within the main rotunda. This is a fun activity for your students to see how many they can locate and check off during your visit to the Capitol.
Classroom Activities
Pennsylvania Activities
A fun way for children to learn about law-making in Pennsylvania. This book includes fun activities and worksheets to learn about how laws are made in Pennsylvania.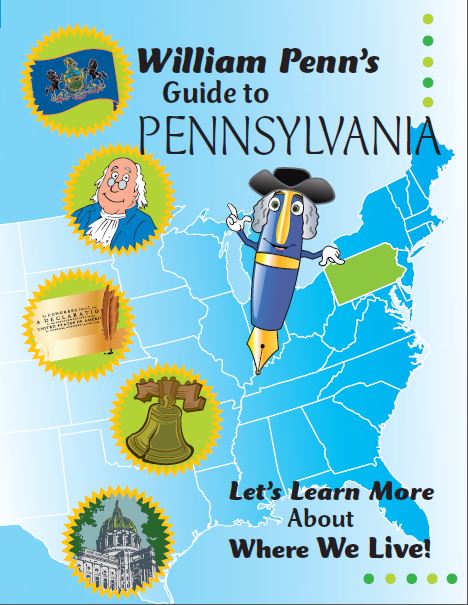 William Penn's Guide to Pennsylvania
Guided by Ben Franklin and William Penn, this workbook will help you learn a little about our great state and all the things that make it so special. In this book, you will find games, puzzles, word searches and other fun activities that will also teach you more about Pennsylvania's history, government, and geography.
Pennsylvania Trivia Quiz
A fun, 22 question, multiple-choice quiz to see how well you know Pennsylvania. Also includes a map of counties within the state as well some other fun Pennsylvania facts. Answer key located on page 2.
PA Quiz
A 30 question quiz about Pennsylvania. Answer key located on page 4.
Other Educational Content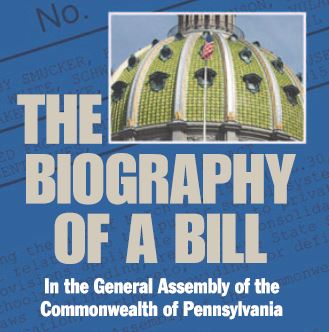 The Biography of a Bill
Learn how to read a Legislative Bill and how a Bill becomes law in Pennsylvania.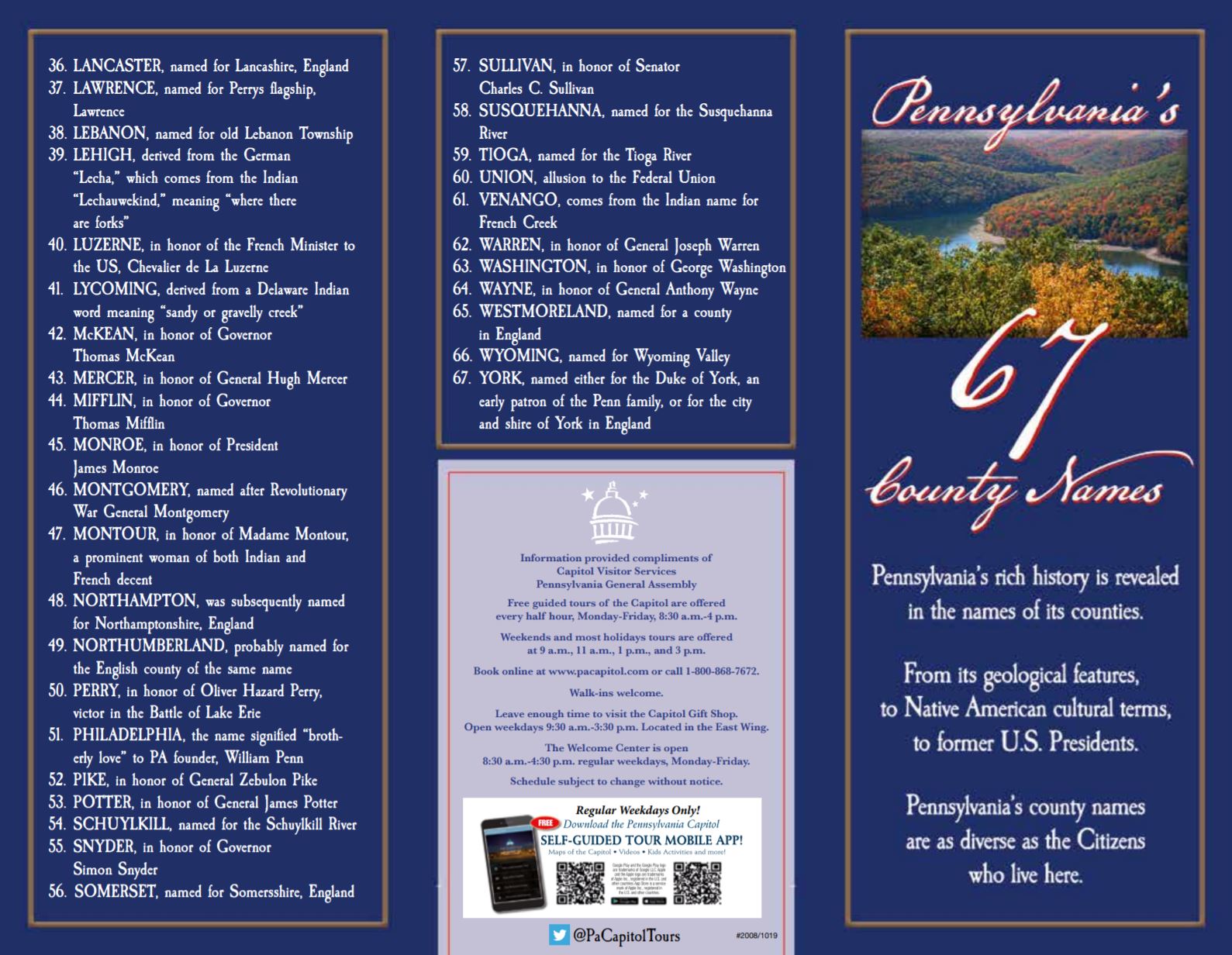 Pennsylvania's 67 County Names
Pennsylvania's history is revealed in the names of its counties. From its geological features, to Native American terms, to former U.S. presidents, Pennsylvania's county names are as diverse as the citizens who live here.
Pennsylvania Firsts in the nation
Pennsylvania was first in the nation for many goods and services you may not have expected.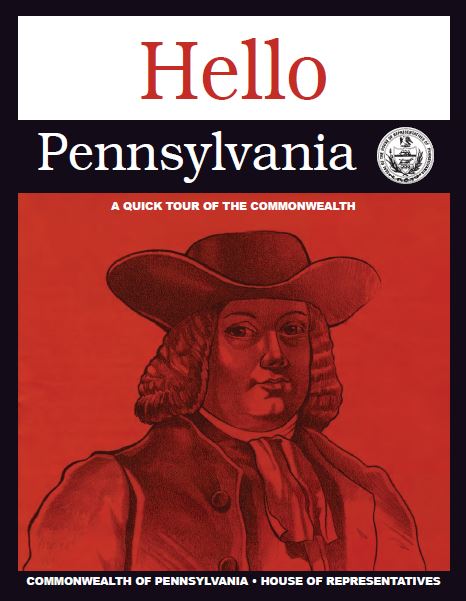 Hello Pennsylvania
Geared towards both children and adults, this booklet offers some basic and not-so-basic information about our state-- along with a quick review of who we are, what we stand for, where we came from, and what keeps us going.
America. The History, The People, The Test.
How much do you know about American history and government? If you'd like to test your knowledge, here is a list of 100 important questions about American history and government.
Our House Pennsylvania
A Visitors Guide to the PA House of Representatives. Your visit to the House of Representatives is an opportunity to observe the House in action and learn more about this historic workplace that belongs to us all. Take a seat in the visitors' gallery and make yourself at home.
Making Law Pennsylvania
Have you ever wished that government would just step in and pass a law to correct some situation you find totally unacceptable? Fortunately for all of us, it's not that simple. Making law in Pennsylvania is a meticulous process - and for good reason.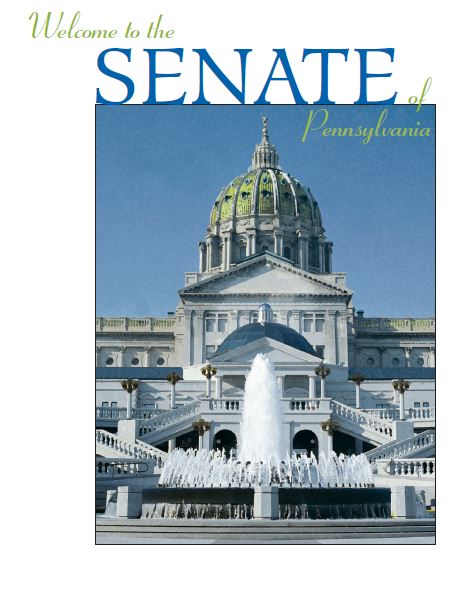 Welcome to the Senate of Pennsylvania
Learn about The Pennsylvania General Assembly, how a bill becomes law, and about a Senator's job.
Landmarks of the Pennsylvania's Capitol Complex
The Pennsylvania State Capitol Complex is comprised of the buildings owned by the Commonwealth and are centered around the capitol in Harrisburg. This brochure includes a map of the Capitol Complex that will point out most of the major landmarks.
The Pennsylvania Capitol
The history of the Pennsylvania State Capitol buildings of the past and present.