Capitol Tours:
Sunday, December 10, 2023
Due to unforeseen circumstances, there will be no Capitol Tours offered after the 11:00 a.m. tour this Sunday. We apologize for any inconvenience.
The Capitol Tour Guides
Your safety is important to us. We ask that you comply with the following guidelines.
Tours fill quickly. We recommend scheduling in advance. Walk-ins are welcome according to availability.
Arrive 15 minutes prior to your tour time and check in with the guide at the information desk.
Our tours are limited to 40 guests total per tour. Book your tour online at www.pacapitol.com. You may now book one year in advance.
As a reminder self- guided tours are not permitted weekends and holidays.
Sincerely, the Capitol Tour Guides.
About the Pennsylvania Legislature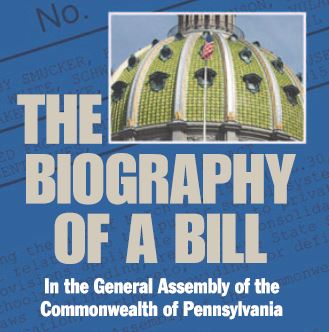 The Biography of a Bill
Learn how to read a Legislative Bill and how a Bill becomes law in Pennsylvania.
Making Law Pennsylvania
Have you ever wished that government would just step in and pass a law to correct some situation you find totally unacceptable? Fortunately for all of us, it's not that simple. Making law in Pennsylvania is a meticulous process - and for good reason.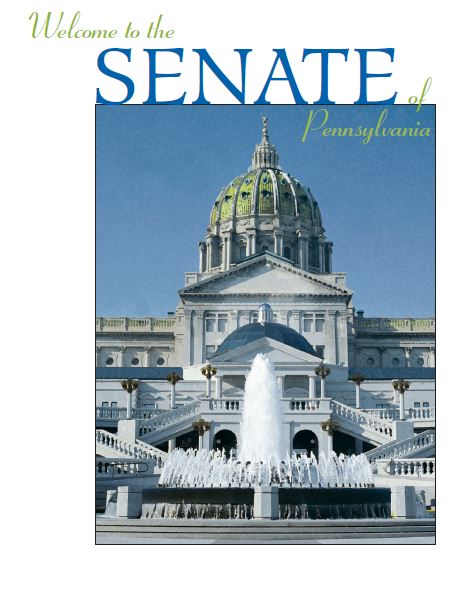 Welcome to the Senate of Pennsylvania
Learn about The Pennsylvania General Assembly, how a bill becomes law, and about a Senator's job.
Our House Pennsylvania
A Visitors Guide to the PA House of Representatives. Your visit to the House of Representatives is an opportunity to observe the House in action and learn more about this historic workplace that belongs to us all. Take a seat in the visitors' gallery and make yourself at home.